2020 Global Concrete Summit
Join the Kentucky Concrete Association for the first ever Global Concrete Summit conference and expo, online November 30-December 10, 2020.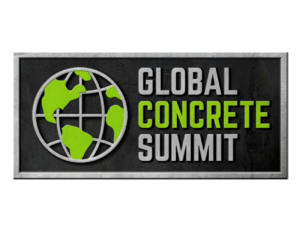 Hosted by the National Ready Mixed Concrete Association and Grey Matters, the Summit is designed to bring practitioners, researchers and policy makers together to exchange the latest ideas, knowledge and tools to build the future of concrete construction. The conference provides learning and networking opportunities on the latest innovations, technical knowledge, continuing research, tools and solutions for sustainable concrete design, construction and manufacturing.
ATTENDEES
Researchers, academics, students, engineers, architects, contractors, policy makers, public works officials, concrete producers, material suppliers and concrete industry professionals are invited to attend and present at the Conference.
​SPEAKERS
Experts from around the world will present on the latest developments related to design, specifying, manufacturing, testing, construction, maintenance and research of concrete as it relates to sustainable development.
KCA is a proud Sponsor of the Global Concrete Summit and is offering a 40% discount on registration fees. Click here to learn more and to register! Use the special KCA Discount Code (KCA40) at checkout to receive the discount.
Contact Brett Ruffing for more information: Email: brett@kyconcrete.org; Phone: (502) 695-1535.
Like what we have to offer?
Join KCA, or call today.