Our tilt-up wall section is currently under development.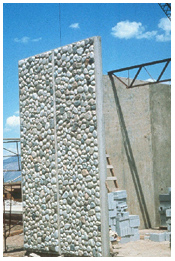 Insulating Concrete Forms are another way to go for building walls that offer numerous advantages. Check out the reasons to use them and see why they may be the best choice for you.
Look in the industry resources area for sites about tilt-up concrete walls.
Take a look at our tilt-up wall gallery.