Concrete is an excellent choice for building owners and managers who want a great value and are looking to the future of their facilities. It is the only choice for a premier facility and people who want the best.
Parking Area Considerations
Parking areas meet a basic need and, as a result, are usually an afterthought, receiving the least amount of design effort. But these areas often make the first impression and are one of the most prominent features in many building. They are part of the overall design and an important structural and functional element of the project.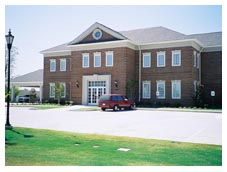 Concrete parking areas offer so many advantages, it's worth thinking about this often under considered feature to reap the benefits of using concrete. When other paving systems are used, all you get is a paved surface. That's it. You may not even see the savings you think you're getting from what may or may not be a lower initial cost by the time you finish with maintenance and repairs.
Key Issues
What are the most important factors in designing a parking area? Well here are some things you can consider when investing in a concrete parking area that you won't get anywhere else.
Aesthetic opportunities
Design flexibility
Creating integrated projects
Dependable performance
Create value for clients
Environmentally conscious design
Good technical design guidance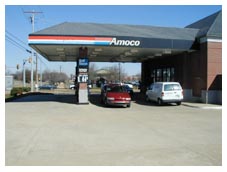 Features and Benefits
What do you get when you place concrete in front of your commercial, retail, or industrial space? A host of benefits that don't come with any other pavement choice.
Good aesthetics
Design flexibility
Solid value
Excellent durability
Low maintenance
Improved safety
Increased energy savings
Positive environmental attributes
Concrete Pavement Options
There are several products to choose from when specifying concrete for parking applications. These choices include regular concrete, varieties of whitetopping, and new products that offer creative solutions for specific applications.
You can compare them in an overview section, or select a specific product below to find out more about its features, benefits, and uses.
Regular Concrete
New Concrete Products

Whitetopping – Put a lid on problem asphalt with a new concrete surface.
Pervious Concrete – Pavement that drinks. This material is a hero at solving drainage and runoff problems, making valuable land available for development.
Cool Communities – Solutions for a more livable environment. While this is a concept and not a specific product, cool communities use light colored pavements like concrete to make the planet a better place to live.
Browse through the parking area gallery and see some excellent examples of what a difference concrete parking areas can make.